IN THIS ISSUE
Welcome to the Spring issue of the Procura+ Update. The COVID-19 pandemic is a global challenge and the world is facing an unprecedented situation. We want to send a message of thanks to all frontline staff for your service and support in helping us get through the coronavirus. We hope that you and your family are healthy and safe during this challenging time.
To subscribe to this newsletter, click here or send an email to procurement@iclei.org
---
CONTENTS

HOT TOPIC: A new Circular Economy package for Europe

PROCURA+ NEWS: Procura+ Awards 2020 - new deadline and jury announced

PROJECT NEWS: Procuring AI solutions for carbon neutrality

OTHER NEWS: EU publishes new LCC tools for GPP
A New Circular Economy Action Plan for Europe

The European Commission has published a new Circular Economy Action Plan (CEAP) as one of the primary pillars of the European Green Deal. As half of total greenhouse gas emissions come from resource extraction and processing, it is not possible to achieve the GD's climate-neutrality target by 2050 without transitioning to a fully circular economy.The Action Plan presents a package of measures to mainstream sustainable products in the single market, empower consumers and public buyers, promote circular business models and address the value chains of high-impact and resource intensive sectors.
At the core of the Sustainable Product Policy Framework, the Ecodesign Directive will be expanded as a comprehensive set of requirements that make sustainable products the norm in Europe, rolling out mandatory minimum Green Public Procurement criteria and specifically addressing high-impact products such as electronics, cement and chemicals. The CEAP empowers purchasers through access to verified environmental performance information, including supply chain and material traceability, and an enforced 'right to repair'. The Commission will launch concrete actions on the following value chains: electronics and ICT, batteries and vehicles, packaging, plastics, textiles, construction and buildings, and food. Finally, new waste reduction targets for specific streams complement the new product policy towards the objective to halve residual (non-recycled) municipal waste by 2030.
For more information on the Circular Economy Action Plan, visit the European Commission's website. If you want to learn more about ICLEI's work supporting Circular Cities, go the Circular Cities Platform and subscribe to our newsletter. Read the full article here.
Copyright image: CC0 Pixabay

Procura+ Awards 2020: Deadline Extended and Jury Announced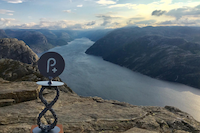 Due to the current situation and to allow for all public authorities who are interested to submit their applications, the deadline for applications to the 2020 Procura+ Awards has been extended until 30 April 2020 in all four award categories - Sustainable Procurement, Innovation Procurement and Procurement Initiative of the Year, as well as Outstanding Innovation Procurement in ICT.
Hosted by Procura+ network coordinators ICLEI - Local Governments for Sustainability in cooperation with the Procure2Innovate project, the competition rewards sustainable and innovative public procurements leading to significant improvements of public good, services, process and infrastructure.
A high-level jury will include the Director in the European Commission's DG GROW Marzena Rogalska, Senior Policy Adviser at OECD's Infrastructure and Public Procurement Division Erika Bozzay, Strategist Innovation Procurement at the Swedish Competence Centre for Innovation Procurement, Johanna Enberg, and Global Director of ICLEI's Sustainable Procurement Centre, Mark Hidson.
Read the full article here.
Image copyright: John Watt
| | | |
| --- | --- | --- |
| Procura+ Network: introducing new participant bpost | Watch the Procura+ Awards winners webinar | New guidelines to reduce packaging through procurement |
6 European Cities Looking for AI Solutions to Become Carbon Neutral
Procura+ Participants Helsinki (Finland), Copenhagen (Denmark), Stavanger (Norway) as well as Paris Region (France), Amsterdam (Netherlands), and Tallinn (Estonia) have joined forces in AI4Cities, a new EU-funded project that will challenge companies to develop artificial intelligence (AI) solutions on the fields of energy and mobility. These solutions are aimed at reducing the cities' greenhouse gas emissions and support them in meeting their climate change commitments.
Through AI4Cities (January 2020 to December 2022), these cities and regions, guided by ICLEI's procurement team, will go through a Pre-Commercial Procurement (PCP) process, an innovation procurement tool that enables the public sector to steer the development of new solutions directly towards its needs. First, the buying authorities will define the needs and requirements of those solutions on the energy and the mobility fields they would like to see developed in order to move towards carbon neutrality. Then, they will challenge startups, SMEs, bigger companies and other relevant stakeholders to design innovative solutions applying the use of AI and related enabling technologies, such as 5G, Internet of Things (IoT), cloud computing and big data applications.
More from our projects
EU Publishes New LCC Tools for GPP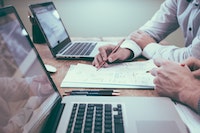 The European Commission has published a new set of tools for procurers to assess lifecycle costs during their tender procedures.
ICLEI Europe, together with Ecoinstitut has developed the LCC tools on behalf of the European Commission, that are now available on the Commission's GPP website. The new tools cover vending machines, imaging equipment, computers and monitors, indoor lighting and outdoor lighting.
Lifecycle costing is a practical approach to evaluate bids to determine the most economically advantageous offer.They show all costs that come with the purchase of different products, including maintenance and operation, and disposal. Under specific conditions laid out in the EU directives, environmental externalities may also be taken into account when calculating a products lifecycle costs. Taking lifecycle costs into account allows procurers to award contracts for more sustainable products and services,
If you would like to learn more about the LCC tools and how to use them, you can watch the LCC tools webinar, introducing the tools and their practical application here.
Image copyright: CC0 Unsplash

Last but not least...
Copyright © 2019 ICLEI European Secretariat GmbH, Freiburg, Germany. All rights reserved.