IN THIS ISSUE
Welcome to the Autumn issue of the Procura+ Update. With this issue we bring you the latest news from the Procura+ European Sustainable Procurement Network and ICLEI's work on sustainable and innovation procurement.
To subscribe to this newsletter, click here or send an email to procurement@iclei.org
---
CONTENTS

HOT TOPIC: Big Buyers share insights on successful collaboration for SPP


PROCURA+ NEWS: Winners of the Procura+ Awards 2020


PROJECT NEWS: Intelligent Cities Challenge - 130 Mayors commit to green recovery


OTHER NEWS: Daring Cities use their procurement power to tackle the climate crisis

Big Buyers share key insights on successful collaboration for sustainable procurement

After one year of collaboration, the public procurers who participated in the three working groups of the Big Buyers Initiative (BBI) presented key takeaways and results at a final event on 23 October. The initiative - consisting of working groups on circular construction materials, zero-emission construction sites and heavy-duty electric vehicles - recently published lessons learned reports on each topic. The reports summarise the main challenges, approaches and outlook for procurement of sustainable solutions in each focus area - including practical case studies and example award criteria.
The zero-emission construction sites and heavy-duty electric vehicles groups also announced upcoming procurement plans and relevant climate targets to signal growing demand for these solutions to the market. Finally, factsheets targeting key stakeholder groups of policymakers, businesses and citizens highlight the principal arguments on lifetime cost savings, CO2 reduction, and local air quality and livability improvement in favour of zero-emission construction machinery.
In the final event, Ivo Locatelli of the European Commission's DG Grow also announced the follow-up, the Big Buyers for Climate & Environment (BBCE). The BBCE will build upon the success of the Big Buyers Initiative and use a similar format, with four working groups of public entities focused on procurement of a specific sustainable product or service in which aggregated demand of big buyers can push for market innovation. The BBCE will begin with a bottom-up needs assessment in winter 2020, and the established working groups will collaborate over the next two years.
The Big Buyers Initiative is a European Commission Initiative for promoting collaboration between big public buyers in implementing strategic public procurement of sustainable goods and services.
Material from the Big Buyers Initiative final event as well as resulting publications from each working group can be found on the website.
Read the full article here.
Copyright image: CC0 Unsplash

Haarlem, Koprivnica, BIG and KampC, winners of the Procura+ Awards 2020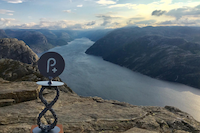 The 2020 Procura+ Awards Ceremony saw two public agencies and two cities as the winners of this year's edition of the prestigious Procura+ Awards: the Belgian Centre for Sustainability and Innovation in Construction (KampC) won the "Sustainable Procurement of the Year" category, the City Koprivnica (Croatia) won the "Innovation Procurement of the Year" category, the Austrian Federal Real Estate Agency (BIG) won the "Outstanding Innovation Procurement in ICT", and Procura+ participant City of Haarlem won in the category "Procurement Initiative of the Year". The event took place on 1 October 2020 as part of the Digital Conference "Environmental Considerations in Public Procurement in Europe", hosted by the German Federal Ministry for the Environment, Nature Conservation and Nuclear Safety (BMU) and the German Environment Agency (UBA).
"All these fantastic procurements show that there is great creativity when it comes to driving development and producing new solutions to societal challenges," said jury member Johanna Engberg, Strategist Innovation Procurement, Swedish Competence Centre for Innovation Procurement.
The Jury of this years' Procura+ Award comprised of Marzena Rogalska, Director, European Commission DG Grow; Erika Bozzay, Senior Policy Advisor, OECD; Johanna Enberg, Strategist Innovation Procurement, Swedish Competence Centre for Innovation Procurement; and Mark Hidson, Global Director ICLEI's Sustainable Procurement Centre.
The Procura+ Awards are partly funded by the Procure2Innovate project, improving institutional support for public procurers of information and communication technologies (ICT) and other sectors that implement innovation procurement.
Learn more about the winning procurements here.
Image copyright: John Watt
130 European Mayors commit to green, smart and inclusive recovery at the Intelligent Cities Challenge's Mayors' Summit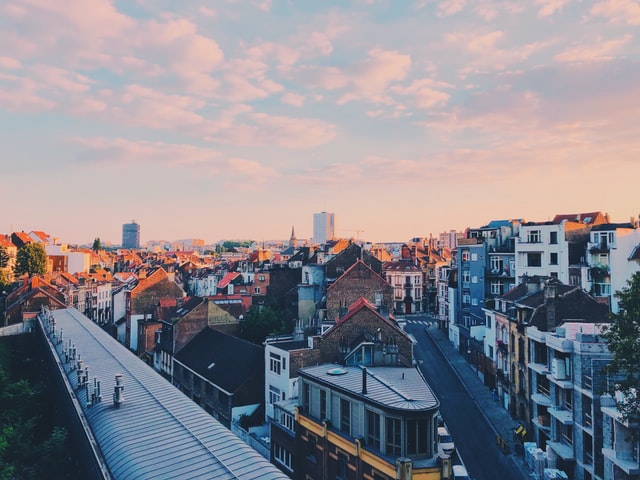 Wednesday 14th October 2020 marked a milestone in European cities' political commitment to build greener, digital, and more resilient economies.
The Intelligent Cities Challenge (ICC)'s Mayors Summit, co-organised by ICLEI, brought together the mayors of the 130 ICC cities to exchange views, get inspiration and learn from each other on the topic of green and smart recovery. The event focused on the importance of local political commitment and city leadership in making a real difference in the lives of citizens across Europe.
Following on this inspirational demonstration of political commitment to driving a green, fair and digital transition through the ICC, ICLEI will continue to support the 130 ICC cities on this journey over the next 5 years. ICLEI's contribution to the project is focusing on two fronts:
Helping cities to integrate the European Green Deal in their local policy framework to better support a smart and sustainable transition
Supporting cities in using public procurement to implement sustainable solutions and promote smart and green local economic activity
Image copyright: CC0 Unsplash

More from our projects
Daring Cities use their public procurement power to tackle the climate crisis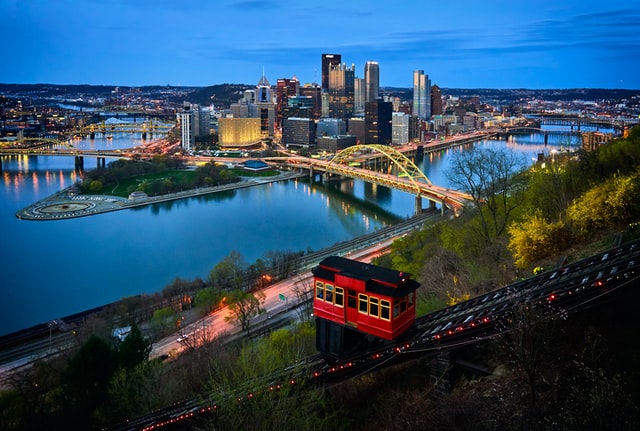 Cities around the world commit to leveraging their purchasing power to reduce carbon emissions at Daring Cities - the global virtual forum for urban leaders boldly tackling the climate emergency.
In three action-oriented sessions organized by ICLEI's Global Lead City Network on Sustainable Procurement, participants from over 45 countries engaged online to explore how public buyers can navigate the race to zero-emissions in an environment where 'lowest-price' still is the deciding factor.
Key Outcomes
From reducing emissions to bolstering the green recovery and improving the equity of food systems, members of the Global Lead City Network on Sustainable Procurement (GLCN) are using procurement to meet climate and sustainability goals and improve systems and quality of life for their residents.
The City of Cape Town, South Africa, has adopted a number of successful green procurement projects and practices in its operations. The GLCN member city recently finalised a Green Procurement Action Plan, in development since 2016, which seeks to give effect to the City's commitment to green procurement and seeks to consolidate and mainstream the implementation of green procurement in the City.
The City of Pittsburgh, USA the newest member of the GLCN, is using procurement to reach important goals for 2030, such as their goal of operating the entire city with 100% renewable energy. Moving away from fossil-fuels is a key objective for Mayor William Peduto: "Our future does not have to be connected to our past." The city uses procurement to build new industry as well as to develop local workforce, helping companies and communities in the region to transition to the 21st century. "Procurement gives cities the opportunities to lead and to build the type of world that we all want to live in," continued Mayor Peduto.
Read the full article and find more key outcomes here.
Image copyright: CC0 Unsplash

Last but not least...
| | | |
| --- | --- | --- |
| New video on socially responsible public procurement | Join the event: Nordic Forum for Market Dialogue | Webinar: GPP of data centres, server rooms, cloud services |
Copyright © 2020 ICLEI European Secretariat GmbH, Freiburg, Germany. All rights reserved.