IN THIS ISSUE
Welcome to the Spring 2021 issue of the Procura+ Update. With this issue we bring you the latest news from the Procura+ European Sustainable Procurement Network and ICLEI's work on sustainable and innovation procurement.
To subscribe to this newsletter, click here or send an email to procurement@iclei.org
---
CONTENTS

HOT TOPIC: Big Buyers kick off four new working groups


PROCURA+ NEWS: Power of procurement: Procura+ participants declare joint statement of demand towards fair, circular smartphones


PROJECT NEWS: AI4Cities announces 41 suppliers selected for Phase one


OTHER NEWS: ICLEI joins call for ambitious EU strategy for a sustainable built environment

Big Buyers kicks off four new working groups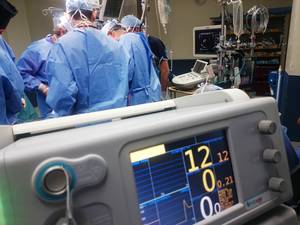 Big Buyers for Climate and Environment, a European Commission initiative, kicked off the work in four new working groups to collaboratively work on current public procurement needs. After the launch in April 2021, these groups will now operate until autumn 2022 to implement strategic public procurement for sustainable solutions.
The working group 'Zero-Emission Construction Sites' builds on the success of the first phase wherein cities worked together to develop and pilot innovative procurement actions to promote alternatives to traditionally diesel-driven non-road machinery for public construction works. The working group 'Digital solutions in the healthcare sector' helps accelerate the acquisition of innovative digital healthcare solutions, focussing on remote patient monitoring and data management and analysis tools. Reducing embodied carbon and improving the lifecycle perspective and resource wisdom of public construction works will be the main focus of the 'Circular construction - roads, infrastructure, public space' working group. Finally, the working group 'Electric-heavy vehicles for waste collection, street cleaning and maintenance' will focus on the electrification of vehicles for waste collection and their recharging infrastructure.
Read the full story here.
Copyright image: CC0 Unsplash

Power of Procurement: Procura+ Participants declare joint statement of demand towards fair, circular smartphones

As major consumers of smartphones, ICLEI members and Procura+ participants Malmö, Oslo, Copenhagen and Helsinki are challenging the market with a joint statement of demand outlining their vision towards fair and circular smartphones by 2025.
The joint statement has been developed under the European project Make ICT Fair over a period of six months including several internal and external feedback loops. The Nordic Forum for Market Dialogue on 25th November 2020 was one of the opportunities for discussion and reflection on the statement in collaboration with representatives from suppliers and resellers, as well as relevant third-party organisations. The market engagement event, opened by Katrin Stjernfeldt Jammeh, Mayor of the City of Malmö, has proven to be a highly valuable tool to strengthen cooperation between the relevant stakeholders. The dialogue emphasised that the ambitions of the statement can be achieved only through collaboration.

"As public buyers we have both a responsibility and an opportunity to take social, environmental and economic aspects into consideration in our procurements. As chair of Procura+ Europe, the City of Malmö is pleased to collaborate with other public buyers such as with the City of Oslo, City of Helsinki and Municipality of Copenhagen. Together we share a vision towards fair, circular smartphones by 2025. We hope that with this statement of demand we can find workable solutions to the sustainability challenges we face together with suppliers and resellers." Katrin Stjernfeldt Jammeh, Mayor of the City of Malmö.
Read the full article here.
Image copyright: CC0 Unsplash

AI4Cities announces 41 suppliers selected for phase one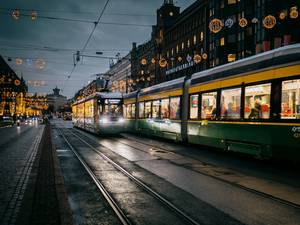 Using artificial intelligence (AI) to analyse travel patterns to devise more efficient routes and timetables, contributing to a much lower environmental footprint. Optimising the use of electric vehicle charging locations by giving AI based recommendations. An AI tool to dramatically reduce the time to assess, plan and promote investments for energy flexibility and efficiency in buildings. Maximising the local renewable electricity utilisation through demand side management, using buildings as distributed thermal energy storage.
These are just four of the 41 proposed solutions that the AI4Cities Buyers Group has selected to continue to the Solution Design Phase of the PCP project. In this phase of the project, funded by the EU Horizon 2020 program, the 41 selected suppliers will receive funding – each contractor will receive a maximum of 40,000 euro - to further develop their AI-based solutions, in accordance with the input provided by the Buyers Group. They have three months to do so, following which the Buyers Group will evaluate which of these suppliers will continue to Phase 2, the prototyping phase of the pre-commercial procurement (PCP).
Read the full article here.
Image copyright: CC0 Unsplash

More from our projects
ICLEI JOINS CALL FOR AMBITIOUS EU STRATEGY FOR A SUSTAINABLE BUILT ENVIRONMENT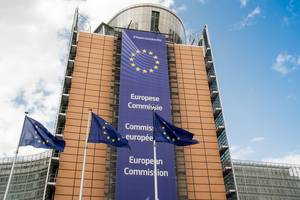 ICLEI - Local Governments for Sustainability has joined a coalition of 31 stakeholders calling on the European Commission to deliver an ambitious EU strategy for a Sustainable Built Environment (SSBE) as part of its implementation of the Circular Economy Action Plan.

In a letter addressed to the European Commission's Executive Vice President Frans Timmermans, and to Commissioners Thierry Breton and Virginijus Sinkevičius, the 31 signatories note that, in the EU, buildings and the construction industry accounts for 40 percent of energy consumption, 36 percent of CO2 emissions, 50 percent of raw materials, and 33 percent of waste and water use. As such, "Citizens and the market expect a strong signal that the European Commission is ready to drastically reduce these figures towards 2030 and 2050 respectively."
Read the full article here.
Image copyright: CC0 Unsplash

Last but not least...
Copyright © 2021 ICLEI European Secretariat GmbH, Freiburg, Germany. All rights reserved.